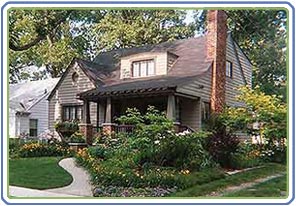 Real Estate Experts List Home Staging as: Best Home Improvement Project for Sellers
According to the National Association of Realtors 2015 Profile on Home Staging,  Realtors report 96 % of buyers ARE positively affected by home staging.

According to the same study, 81% of home buyers say that home staging makes it easier to visualize the property as a future home.

According to National Asscoaitoin of Relators (NAR) findings, 37% of sellers' agnets surveyed said staging raisies the value of the property by 1 to 5%.  But nearly a quarter –22%–put the gain somewhere in the 6-10% range.  And 12% said the dollar value of a staged home jumps 11 to 20 %.

According to the NAR, almost half of the agents surveyed – 46% – said buyers who see a house online are more likely to visit it if it is staged. And 28% said buyers are more likely to over look a staged property's faults.

The average staging investment is between 1 and 3% of the home's asking price, which generates a return of 8 to 10 %

In a 2013 Home Gain Survey of over 2500 Realtors, 73% recommend Home Staging, and it typically provides a 4500% return on investment

According to a NAR* profile of buyers, over 90% of buyers are searching online first before deciding to visit.  Multiple photos of beautifully staged rooms will stand out among the competition

 46% of buyers are more willing to walk through a home they first viewed online

According to a Stagedhomes.com , 96% of staged homes sell on average in 11 days or less.

According to a National Association of Realtors* survey, homes that sold after 4 weeks on the market sold for 6% less then ones within the first 4 weeks!  So… Stage your home first!
*NAR Profile of Buyers and Sellers 2015