My property on East Oakridge, Ferndale was listed at 10:00am and under contract by 4:00pm the same day!  Staging worked perfectly and was well worth the investment! J. Thayer, Realtor, March 2017
Over these many years I have appreciated the business relationship I have had with Darla and her organization. The creativity that she and sher staff offer has been a definite benefit to me and my clients. I think a staged home sells faster and gives buyers a picture of how a home can look!! Erna Whitmire, REALTOR®, February 2017
Extremely professional group with very nice staging items. I sincerely believe using Impact Interior Design Solutions increased our sale price.  A. Hoff, January 2016
Darla helped us stage our home and turned it into a beautiful home. She was able to stunningly improve the way a room looks by just moving around our own furniture! He eye for style is impeccable and she is an absolute pleasure to work with.  AX, March 2015 – Houzz.com
The Impact Interior Design team helped me design my house from start to finish. They recommended and helped me select the finishes and paint colors. Upon completion of the project, their team staged my house. During the open house, I received MANY comments that the pictures of the house were so nice and surprisingly the house looked EXACTLY like the pictures. The house flowed from room to room and the decor appealed to everyone that walked through. I accepted a full price offer within 4 days of the open house (first showing). I continue to do business with Impact for my personal home and my other rehab properties. I highly recommended Impact because their help took my house to a new level, way beyond what I could have done on my own. B. Loveday,  September 2015 – Houzz.com
Great company to work with … they did staging for several of my clients. Excellent service and wonderful design ideas. I have worked with Donna one of the designers and her staging was awesome. Remax Defined, November 2015 – Houzz.com
Impact is the only decorating company I'd ever use. I first hired them to help me with staging when I was selling my mom's house. It sold in less than 10 days, during the holidays no less! When I needed to sell my own home several months later, I hired them again. I had terrible carpet staining by soot from unclean ducts. Multiple catpet specialists were unable to make a difference, until Darla came along with a brilliant idea to just color the whole carpet. It was inexpensive and looked incredible. The house sold quickly and was even featured on House Hunters! Annieland, November 2015 – Houzz.com
I have worked with Darla on several properties that I was listing for clients. She has provided services ranging from a consultation, advising my clients on the best improvements to make before listing, to managing kitchen remodels and vacant house staging. Her advice has allowed my clients to sell their home more quickly and at a higher price than if they had not used her services. She always works well with my clients. She is direct, creative and informative. I consider her a valuable asset to my business. Superkristy, November 2015 – Houzz.com
Darla and her team did a great job, everything was amazing and the house sold very fast once we staged it! J. Lowell – August 2015, Houzz.com
I have worked with Darla Rowley, owner of Impact, for almost a decade. Her efforts have always helped me to sell my clients homes for more money and in less time (especially during the "crash" years, but also in today's market). Her work is superior to all others in the industry. Her sense of style and eye for detail is unsurpassed. Her use of real furniture and her army of workers in all home improvement fields are the icing on the cake.  J. Grant, NAR Realtor Emeritus – July 2015, Houzz.com

They were extremely responsive, fairly priced and their staging helped sell 2 of our homes. We will be using them again in the very near future. Galway Constructionn, November 2015- Houzz.com
Our house had been on the market for the summer. It was a good, sturdy house, but not glamorous. In the saturated market, the pictures just couldn't compete with those of other houses. We got a few showings, but nothing serious.
We changed realtors and were encouraged to work with Darla. She looked over our house and told us things we did not want to hear about the way it was showing. She explained how little things like a little paint here or there could really change the way the house showed.
She helped us see the house differently, and her suggestions for changes meant not only that the house sold, but it sold at $9000 higher than what we bought it for. To give a little perspective, when we bought our current house, the former owner brought money to the table because housing prices had plummeted. To sell our house at a profit was wonderful.
Darla offered a couple of services. One was her consultation and guidance regarding suggested changes. Another was contracting craftspeople to make the changes that were above our skill level. Finally, she also staged the house.
In all of these areas, she offered excellent, no nonsense assistance. We really benefited from her vision and her practical, professional approach. L. Woodward, July 2015 – Houzz.com
Darla did a great job. Kept the staging fresh. Easy to work with. I highly recommend Darla for your staging needs.  J. Pelton, August 2015 – Houzz.com
I truly appreciate all the handwork and commitment that Darla and her team put forth. I worked with them professionally and personally and can say that all transactions ran very well! Impact Interiors offers a great sense of versatility and creative edge. I would highly recommend to anyone looking to furnish a home to sell or live in! M. Bass, March 2015 – Houzz.com
As a Realtor, I have recommended this company to several clients and my clients and myself have been totally pleased with the job they do. One client was an investor who always had them stage his properties prior to listing — rather than show them vacant. We always had a quicker sale and usually at a good price. This past year, I had a private seller with a vacant home and it showed so much better being staged. We had so many showings and a successful sale. I know the results would have been totally different had it not been staged. Her costs are reasonable, she is quick to respond and I have always been pleased with the results. I will continue to recommend Impact Interior Design Solutions! C.Tishhouse, November 2015 Houzz.com
Darla, I just wanted you to know it's been a pleasure working with your team.  The painting recommendations made before the staging really helped prepare the house for an optimal stage environment.  The house looks great and we've received many compliments!   I would definitely use your service in the future! M. Vala, Oakland County, MI – September 2015
I just want to thank you all for an amazing staging job!  The house looks gorgeous and this again proves to me that staging is an absolute MUST!!  And thank you so much for your flexibility of working with my hectic schedule on this project and making the staging so easy for me!   I've showed your photos to a few people and have received wonderful feedback already. C. Lynn, Oakland County, MI – September 2015
First time staging and the experience was excellent. Very timely and well organized. And our home looked great!  S. Hastings, Oakland County, MI-September 2015
Hi Darla—We got an offer yesterday on my mom's house and we are going to take it.   Less than a week on the market.  L. O'Connell, Oakland County, MI – August 2015
Darla- As mentioned earlier the home looks beautiful- it's amazing how a few pieces of furniture in a room create an inviting vignette.  Your service is very appreciated and valued in our market.  I can see why your business has grown so rapidly. Thanks again.  Susan Weiner – Max Broock Realtors West Bloomfield, MI – August 2015
Hi Donna (Kosnak), we met with you on May 19 at 20761 west 13 mile rd in Beverly Hills. I wanted to let you know we followed your suggestions (but stuck with off white around the laundry sink) and you can see the results at realtor.com. The pictures are gorgeous. But we listed the house on Thursday, it went on MLS about 3:00 and we had 5 walk throughs in 24 hours and received a close to full price offer on Friday. We will likely get at least 1 more offer and expect more walk throughs today and tomorrow. Comments were very positive from realtors and potential buyers. Thank you so much! Your suggestions for creating a family room were perfect! We've had friends over that couldn't believe what some small changes made in the look and feel of our home. It makes it even harder to leave now. Thanks again! C. Kageff, Oakland County, MI – June, 2015
Hi Darla, Not sure if you heard from Pam Stoler (Hall and Hunter), but we had an offer today.  That was quick!  10 days of staging vs 4 months without…..so we are thrilled.  J. Tierney, Birmingham, MI – January 2015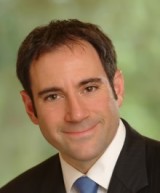 Darla is a pleasure to work with, her services enabled me and my seller to receive an offer within days!!  I had my listing on the market for 45 days and had a lot of showing and action, but no offers.  After staging the home, we received a great price offer and great feedback about the home.  My client was very happy and satisfied – and I would recommend Darla to everyone who is looking to upgrade their vacant listings and receive offers.  Mike Sher, Realtor – Max Broock Mike@mikerealtor.com. Oakland County, MI – February 2015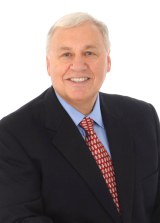 My new marketing strategy included utilizing the team of Impact Designs to help make my listings stand out from the competition. The WOW factor they created on 6 listings was awesome! Four of them sold the first weekend at asking price or more with multiple offers. It was always a pleasure to market these properties. It was not't about upselling the client, but just changing the presentation offered to the buyer with a clean, fresh modern look.  My clients loved me for introducing them to Darla and her team.  I have already brought in Darla's team getting ready for the upcoming spring season. Steve Macke, Realtor / Licensed Notary-Berkshire Hathaways Home Services HWWB Realtors  Sold@SteveMacke.com.  Oakland County, MI – December 2013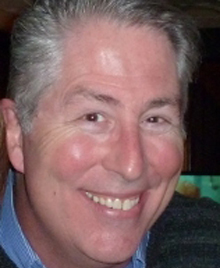 Roger and Millie lived in a lovely 2000 sq. ft. Colonial home that was built in 1979. As their Realtor, it did not take me long to determine that Roger and Millie needed the help of a professional Home Stager so they could get the most money from the sale AND sell in a timely fashion.
Fortunately, I have a "world class" Home Stager for my seller clients – Darla Rowley of Impact Interior Design Solutions (www.impactids.com). Darla came over to the home and gave the seller's a complete and thorough consultation of the best and most effective solutions to help make the home appeal to the broadest number of home buyers!
Roger and Millie took Darla's suggestions to heart and made the necessary changes; removing and rearranging furniture, painting a few select rooms and generally making the home feel more "bright and cheery".   Soon after the changes were complete, Roger and Millie received a good, solid offer from a qualified buyer and they were on their way to getting the house sold!
Without home staging, Roger and Millie might have never sold the home or sold it for a lot LESS than they eventually received.
The BEST part of this story is that Roger and Millie received the home staging services for FREE!! It's free because I include a home staging consultation in the Realtor services that I provide all my seller clients! Kevin Higgins, Real Estate One  KevinHiggins@TopProducer.com –Macomb County, MI- January 2015

Impact IDS, LLC has done many projects for me from staging small homes to planning and decorating large office spaces.They have not only helped me pick colors, but they have assisted me with construction details such as:  tile, granite, flooring, carpet,paint, trim, lighting, cabinet, hardware, doors, layout, etc.    They have assisted with art work and furniture selections to complete my projects.  Most projects I would not attempt without them.  They have been a huge asset to my projects for the last few years.  From small to large renovation or sprucing up a home or commercial office space, Impact is a company you will want to hire.
Wendy Patton, Operating Principal-Keller Williams& Real Estate Investor  Oakland County, MI – January 2014
We are very glad that you were there to help my dad in the selling of his home of 60 plus years. You took an overwhelming task and broke it down into manageable chucks. We decided what we could do, and you somehow accomplished the rest. You gave us lots of good advice about how to do our part (moving Dad, storing what he didn't't need until the estate sale, then having the sale). And you were so understanding of Dad's indecisions, and patiently worked with him every step of the way.  Once Dad was settled, you, your contractors and staff did the agreed upon improvements, and staged the house quickly. Proof of the effectiveness of your work was immediate: the house sold in one weekend! We are convinced that because of your skills, the house sold quickly and at the top of what the market would bear.  Darla, your professional and personal service helped our family emotionally, physically, and financially. We cannot thank you enough!  Sincerely and with Best Wishes, C. Beaubien –Wayne County, MI-December 2012
While other homes on my street have languished for months (or years in one case) seeking a buyer, because of your expertise, mine sold within six weeks.  (With only a 2% price reduction that was really a bargaining ploy.)As I told you, when we first met, my kids never liked the paint colors I insisted on.  They never complained about the oriental rug or the furniture that came out of the basement, when I moved out of the marital home.  You spent only a few moments to tell me that all of those things had to go.  I was astounded with the magic you performed.   Thank you for a professional, job well done.  Feel free to refer any of your potential clients to me.  I'll be pleased to give you a rave revue. Ben Rochester- Oakland County, MI -September 2011
We can't thank you enough for all of the help you provided in staging our home.  We sold it in 19 days and we know without a doubt that it was all thanks to you!  I went to your website to find your address and saw our living room in the before and after pictures…makes me embarrassed to know that we actually had people over when it looked the way it did!   Ashley Seidl – Bloomfield, MI-Oakland County-September, 2011
I want to thank you and your team for all the work you did in staging my mother's house before we put it up for sale. My siblings and I didn't't know what to expect in such a depressed real estate market, and thought long and hard about whether we would be wasting any money we put into staging.  Having decided to go ahead and use your services, we are glad we did.
There are several advantages to having the "experts" do the work:
1)    Beyond watching staging shows on HGTV, we had no idea what needed to be updated; you took care of picking out color for the kitchen that needed to be repainted, as well as new light fixtures in several rooms. 2)    We didn't have to find people to do repair work, which would have entailed getting several quotes for each job, scheduling time away from work and family responsibilities to let them in the house, and then having to worry about the quality of their work. 3)    Your people got things done in a timely manner. I never thought the house would be transformed in such a short amount of time. There's no way we could have done that on our own. 4)    We considered whether we wanted to do some of the staging ourselves, but found your prices to be very competitive with furniture rental outlets, and with the added benefit of having it arranged and accessorized by a design professional. When the staging was done, the house looked beautiful.
The house went up for sale and received a solid offer very quickly. We thought that maybe we could have skipped the staging, since it sold so quickly. But at closing, the couple that bought the house made it clear that they fell in love with the house when they walked in the front door. They didn't have to imagine what they could do with it, it looked great already. Buyers in this market are not interested in making improvements themselves. I'm convinced that the staging job you did for us was a critical factor in getting the house sold so quickly, and to a high quality buyer. Thank you (and your team) again for a great job. Sincerely, Mary McLennan Oakland County, MI-April 2011
We were concerned about selling our house in this difficult economy, but Darla's staging plan and suggestions helped us make the improvements we needed to market our home. She was always available when we had questions and we could not have been happier with our decision to stage our home.It looked beautiful and we sold it in two days for the asking price! Our Realtor told us we had done everything right! Becky and Carl Bergren-2011 Dearborn, MI – Wayne County
I am proud to have Impact! Interior Design solutions on my team. They have made a big difference in assisting us get our listings ready. Darla's attention to details, and cost effective strategies have turned average homes into fabulous! Recently we had a modest home staged and it received an offer in just 6 days!She assisted us in staging another home, and I was amazed how much she was able to get done on so little budget, mixing old and new items! From now on, I want all of my listings staged. I will encourage all of my clients to learn about staging, and hire Impact! Interior Design Solutions! Kate Jones-2011 Royal Oak, MI- Oakland County
"IMPACT! did a great job turning my "bachelor pad" in Rochester Hills into a home that any family could appreciate. Starting with the exterior, my landscape was beautifully redone with flowers, shrubs, and trees in both the front and back yards. The interior appearance was improved by re-arranging existing furniture, bringing in accent furniture/pictures/lighting, and adding a personal touch. Each room was changed into a warm, inviting atmosphere. Thank you IMPACT! for your creativity and style and helping to sell my home quickly (less than 6 weeks) in a down market. Sincerely, John Faarup Rochester Hills-, MI- Oakland County
IMPACT! gave us first class, prompt, personalized service when we were readying our home for sale. The attention to detail paid off in spades; we sold the home in just six days in an extremely competitive market. Darla Rowley and her crew worked cooperatively with the contractor/painter who was updating the 1950′s home, suggesting subtle, impressive color schemes and finishing touches that set our house apart from the many others listed in our price range. We believe Impact gave us the edge we needed to make a quick and profitable sale.  Barbara Zmich Celeste McClellan Birmingham, MI-Oakland County
My office had the pleasure of working with owner Darla Rowley and her company IMPACT! Interior Design Solutions, on a recent staging that was needed to promote the sale of one of my clients estates.From start to finish, the effective communication and email communication with Ms.Rowley streamlined the process of expressing my requests and accomplishing those tasks fast and easy.The entire relationship with Ms. Rowley and IMPACT! Interior Design Solutions as a successful tool for anyone in need or properly presenting their home as a product for sale. Jean Michalak Plymouth, MI -Wayne County
I had our house on the market for nine months with out a single offer. It looked like nothing would ever happen until our new Real Estate Agent introduced us to Darla. She worked closely with our agent, did her magic, and we sold our house at the asking price within 2 weeks! Simply amazing!" S. Groscurth Royal Oak, MI-Oakland County
Your thoughtfulness and hard work is greatly appreciated more than you know. Thanks for handling everything so efficiently.Sincerely, Karen, and Gary Waterford, MI -Oakland County
Darla the house really sold! … Thank you so very much for the work you and your crews did to make the house look great. I'm convinced that your efforts were a major factor in moving the house so quickly in a very turbulent economy. While I didn't get my asking price, I came within 10% of the independent appraisal done in 2004 – that's more than OK with me.  As I get more organized, …  I'm passing your name along to anyone I can, and I hope you get some good clients out of it! Terri Bellaimey Detroit-Wayne County, MI
It is usually the housing decor situation most difficult to conquer, when I hire Darla. She gets the mission done! Her eye to detail is yet practicality and that allows her services to reach high standards of quality. Her pleasant nature manages to be direct and to the point, there are no hidden costs or ulterior motives.  Authentic in every aspect of what she does!  Annette Keeble  2010
Darla has a genuine passion for her work, and this passion shows through in the beautiful results she creates. She has a keen eye for color, and an exceptional sense of style. Not only are her artistic abilities excellent, but I also admired her business and marketing acumen. It is rare to find both of these talents embodied in one person! Angela Davison Farmington Hills, MI-Oakland County
The nucleus of my radio show (www.hireitdone.com) is good content through local experts. With the down turn in the real estate market in Metro Detroit many of my listeners where eager to find ways to differentiate their homes that where for sale in a down market. I met with Darla Rowley to talk about home staging. Boy was i impressed! Her knowledge of home staging is unrivaled. She kept her finger on the pulse of what was going on in the local real estate market. When she came on my radio show as a guest in early 2007 the phone lines literally exploded! it was one of my better shows. If your home is on the market you shouldn't't be selling it without Darla looking at it first!!!  Adam Helfman – www.hireitdone.com Royal Oak, MI -Oakland County
With the housing market what it is in Michigan right now, home owners looking to sell quickly and at the best cost possible should call Darla and hire her immediately! Darla staged our home for a quick sell, and her work is nothing short of miraculous. I can't say enough how blown away I am by the transformation Darla and her team made on our 1950s bungalow. She took a house that needed lots of updating and had been "much loved" by three small children, and turned it into a showpiece. All the feedback we're getting from potential buyers is that they love the decor! We've had our house on the market for almost two months and are getting tons of showings and are making several potential buyers' short lists. Without Darla, I'm sure we wouldn't have had the showings we've had so far. She creates the "WOW!" factor that sellers need to have in this tough housing market for very little investment. Lara Galloway Royal Oak, MI- Oakland County
Darla worked with my client to achieve a presentation of their home to make it more marketable in today's real estate economy. She did a fantastic job of turning an "ugly duckling" into a beautiful "swan"! That being said she coordinated all the contractors from start to finish and completed the job on time and within a reasonable price. I have referred her throughout my office as a "go to" professional stager. Donna Barlow Royal Oak, MI- Oakland County
Darla has a terrific understanding for what it takes to make a home inviting and "sale-able." She is creative, professional and hard working. Her assistance was instrumental to selling our house in the most challenging market in the country.Chris Hoebermann Royal Oak, MI-Oakland County
It was refreshing to find a decorator who listened to my thoughts and concerns and stayed within my budget to update my home with a new look. I especially liked how you were able to coordinate my existing favorite furniture and décor items with the newly purchased items. Very impressive! I would definitely recommend your services to anyone looking to sell a house, decorate a new house, or re-decorate an existing space! It was also nice to get to know you during this process. Thanks again for all of your extra efforts! Sara Luster Rochester Hills, MI- Oakland County
Darla, Thank God there are people like you that are fixers … Your nurturing ways with everything you touch is your painting that will live on forever.  Thank you for all your help and wonderful ideas in beautifying your home and the world in which we all live. Deborah Grosse Ile, MI-Wayne County
I loved the way the house turned out! My friends and neighbors were impressed with the color selections, so much so they have asked for the names. What appeared to be tiny details, made a significant impact! Your ideas really worked to make my house feel special.As you know, the work was done so I could put it on the market. Now that you have you have made the improvements, I no longer want to sell my home. I still will, but now I can enjoy it for a while first.  I always thought I had a nice house, but now everyone else does too! Thank you so much! Diana Franich Albuquerque, NM
Darla has done a fantastic job in staging homes for me.  The last home that Darla staged for me was in Troy. That home sold in 23 days….Yes, 23 days in this market!  I attribute much of that success and the quick sale to Darla.  Kevin Higgins  www.homesalesbykevin.com Grosse Pointe, MI-Wayne County
Darla has been a wonderful addition to my professional real estate team. In such a competitive market, I have been able to offer Darla's services as a solution to my seller clients & give my listings more perceive value & higher offers! Her expertise in invaluable to my clients & me as a real estate agent. Having a professional stager like Darla also builds my credibility with seller clients & differentiates me from other realtors. Anne Patterson  annepatterson@remax.net Plymouth MI-Wayne County
As a real estate investor, I have utilized Darla's services twice in the last year. In both instances, I was able to secure a buyer within one month of staging the property. Some people say that staging is only for high end property. I disagree. Both my sales were in the $80,000 range. Darla's staging effectively allowed me to market my properties with the use of very appealing photos. At the same time, once prospective buyers entered the home, they had an instant vision for usage of the space. In fact, many inquired about including certain furnishings in the sale. In a nutshell, I fully endorse the efforts of Impact Interior Design. They are reliable, professional, flexible, and imaginative. The quality of services provided is the closest thing to HGTV that I personally have encountered. In the big scheme of things, the investment is miniscule and the result tangible. Thank you Darla. Niko Voutsinas Redford, MI-Wayne County