Impact Home Staging Experts is the premiere home staging company in Michigan.  We provide homeowners and home sellers ways to maximize the value or enjoyment of their home.  Our creative and professional team provides cost effective and timely solutions for any home décor problem.
Go to our testimonials page and read what our satisfied customers are saying about the value of staging and working with Impact Home Staging Experts
Darla Rowley – Owner 
Darla's creative skills and her passion for decorating are the driving force behind every project at Impact Home Staging Experts.  Darla has a merchandising degree, more than 20 years in retail design and years of experience helping others with their home decor and improvement projects.  Darla brings a unique brand of expertise to home staging.
Darla obtained an ASP® (Accredited Staging Professional) certification by completing course-work and extensive hands-on training requirements. She is a past President of the Great Lakes Chapter of the International Association of Home Staging Professionals (IAHSP®) and has also served as the group's Marketing and Public Relations Director, Treasurer and Affiliate Ambassador.  Darla is also a member of the National Association of Professional Organizers, Real Estate Staging Organization and Staged Homes.
An expert in her field, Darla has been featured on Channel 7 (WXYZ) and Channel 4 (WDIV) and is frequently published in local newspapers and magazines. She is also a recurring guest on "Hire it Done," a local home-improvement radio program.  Darla has shared her knowledge and expertise on websites such as Voices of Detroit, www.ForSalebyOwner.com and RealComp.  Additionally, Impact Interior Design Solutions, LLC has been featured in The Real Estate News® and the newly published guide book, "Fab Job Guide to Become a Home Stager". Darla can be reached via email or at 248-761-3320
What is an (ASP) ™
An Accredited Staging Professional (ASP) home stager is a professional who has completed a training program covering specific techniques and concepts in home presentation. The Accredited Staging Professional home stager credential allows him/her to professionally stage homes based on industry standards.
Donna Kosnak – Senior Staging Consultant
Donna loves to create welcoming environments.   Donna is a specialist in working with client's existing furnishings in order to renew a room that has color and style.  Her creativity helps transition any space into a beautiful retreat.
Donna provides a unique perspective with over 15 years of experience in nearly every facet of home improvement.  Her hands-on working knowledge of paint, drywall, rough carpentry and ceramic tile are skills which make her an expert on the decorating process.  This expert know how is represented in her recommendations to her clients.
Donna is also a skilled seamstress who has created drapery, accessories, upholstering as well as costuming for several local theater and performance groups.  Donna provides creative solutions and superior customer service with every interaction. Donna can be reached at donna@impactids.com .
Lynn Baum – Staging Consultant
Lynne holds a B.S. from Michigan State, is a mom to 3 boys, and has always had a love for the arts. Creativity and a desire to express it appear every time Lynne is involved in a project. While enjoying a team approach to staging homes, her collaboration efforts have earned her many accolades and recommendations. Lynne readily flexes between offering a remodel using existing pieces and providing selected Impact Designs inventory to create beautiful, sellable homes. Lynn can be reached at Lynn@impactids.com .
Chris Decker – Staging Consultant
Chris has a gift for designing and refreshing home spaces on a dime, which developed during 20 years of home projects. Having moved her family several times across the country and internationally, Chris has become an expert in what it takes to make a house feel warm and welcoming and also getting it sold quickly when the time comes. While home raising their four kids, Chris has taken on many projects including painting walls and furniture, drywall repair, updating light fixtures, refinishing hardwood floors, and tiling. She holds a BA from Central Michigan University.
With a large family and several moves she is also an excellent organizer and great at decluttering. She is ready to get to work helping you fall in love with your space or make it as beautiful as possible so someone else will love it! Chris can be reached at chris@impactids.com .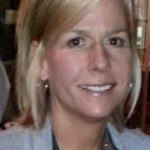 Cheryl Gosselin -Staging Consultant
Cheryl is a graduate of Michigan State University with a 16 year background in sales and marketing. Since joining Impact IDS in February of 2014, she has been thrilled to be part of the collaborative and creative process that this organization provides in the field of Home Staging. Cheryl provides an eye to detail and quality with each and every project that she is involved with. Let Cheryl help you to develop a customized and comprehensive staging plan that will appeal to today's potential buyers! Cheryl can be reached at Cheryl@impactids.com.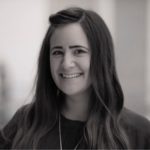 Stephanie Strunck – Interior Designer
From a young age Stephanie has had a passion for home design. This lead her to study at Eastern Michigan University, graduating with a Bachelor of Science in  Interior Design.   She has worked the past eight years in residential design. She works side by side with clients to learn about the function  and desires for each space, bringing a personal touch to their home.
Laura Van Almen – Operations, Sales
Laura joined Impact Home Staging Experts in November 2013.  Laura has extensive experience in sales, project coordination and technical training.  Laura was formerly in the telecommunications industry and has a Bachelor of Arts Degree from Central Michigan University. Laura can be reached at Laura@impactids.com.